Jamal Shehade, House of Grace, Haifa, and and Rev Muriel Pearson, Church of Scotland Minister in Toberius invite to you join them at St Matthew's, Tay Street, Perth, at 10.30am, on Saturday 28th January.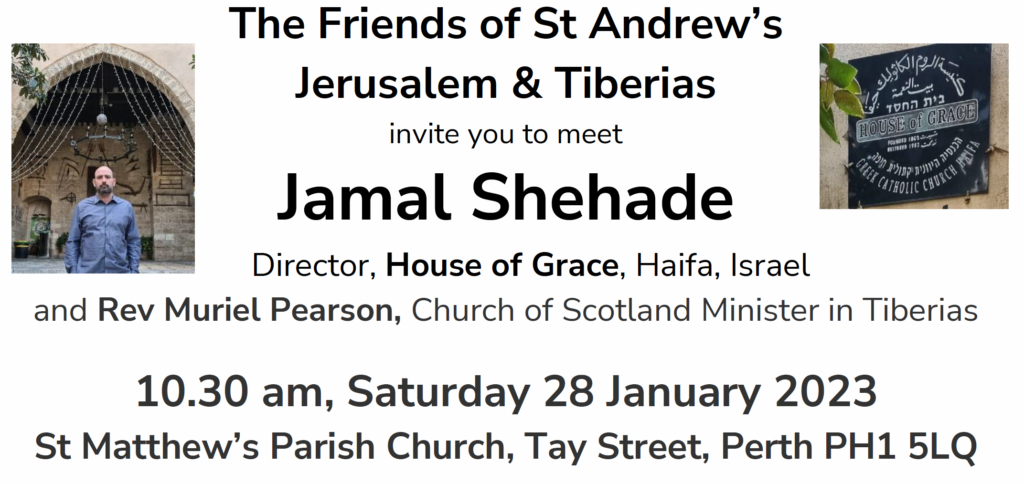 Come and hear:
• what life is like for Palestinian citizens of Israel
• being brought up in a home full of former prisoners
• the only halfway house in Israel for released non-Jewish prisoners, guided by the Christian principles of love and forgiveness
• projects they run to support Youth at Risk and Families in Need.
• the motivation and strength he gains through his faith.