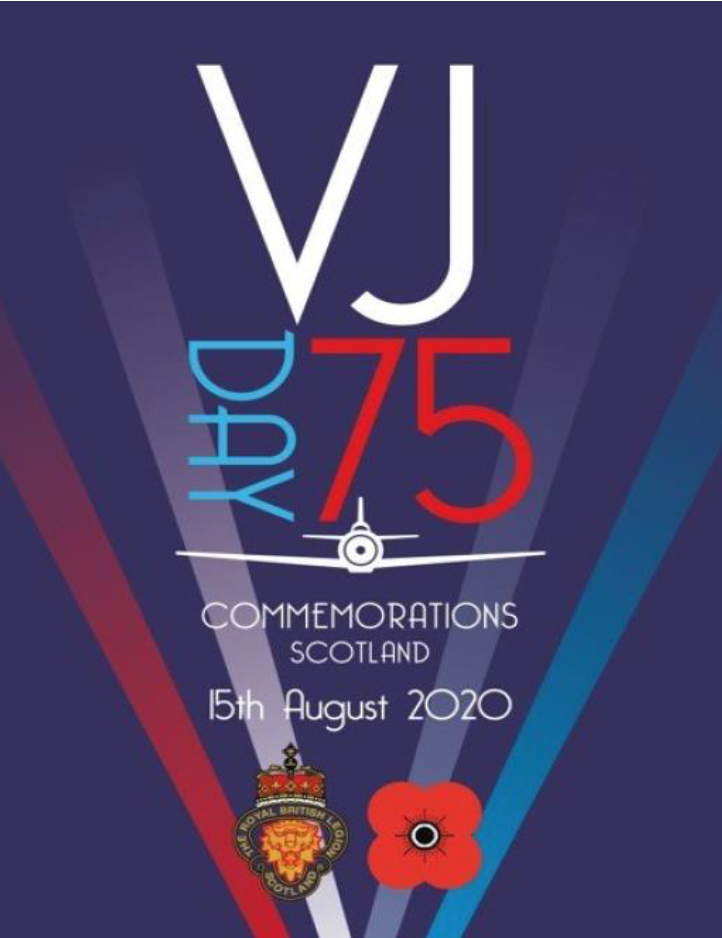 The 15th August 2020 marks 75 years since Imperial Japan surrendered in World War II, in effect, finally bringing the war to an end. Legion Scotland, in partnership with Poppy Scotland and the Scottish Government, marked the important milestone with a virtual service of remembrance followed by a virtual tribute concert online.
A virtual service of remembrance was broadcast live from the Legion Scotland Facebook page on Saturday 15thAugust.The service will be conducted by Legion Scotland Padre Rev Dr Karen Campbell and included a two minute silence at 11am. The service was then be followed at 12 noon with a virtual tribute concert.
Here at St. Matthew's, Dave Dykes, a former Perth Academy teacher who has worked with Janet Martin and Fiona Bruce on WWI memorial events, has been in touch about four former Perth Academy pupils who were part of the "Forgotten Army" who lost their lives in the Far East.
They were Captain Douglas M Bell who died on 28/10/43 in what is now Myanmar, Sub-Lieutenant Robert H Campbell died 15/2/42 (son of the late Robert Campbell of Sneddon, Campbell & Munro Solicitors, also chair of St Johnstone FC and former President of the SFA), Signalman Alexander l Robertson who died on 29/11/44 at the bridge on the River Kwai and Lieutenant David R Robertson who died in 5/3/43 in Singapore.