Psalm 122: I was glad when they said to me, "Let us go to the house of the Lord!"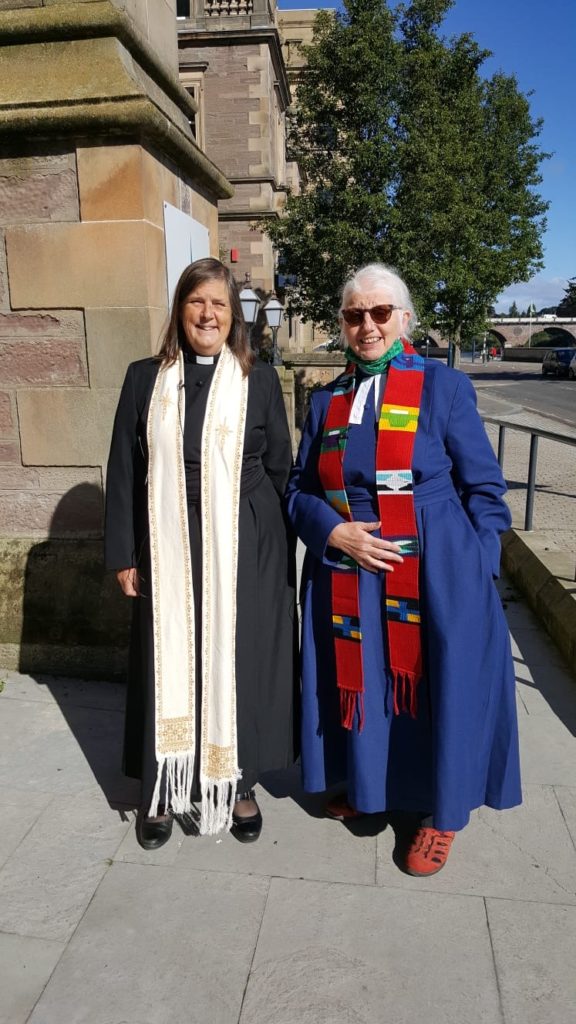 I am absolutely delighted to announce that we gathered together on Sunday 6th September at 11am for the first time in over six months. Our first service was led jointly by our Locums, Rev Barbara Quigley and Rev Anne Brennan.

Due to government and church guidelines, and in order to keep everyone safe, things will be very different from how we have done 'church' in the past. We could wait longer until the regulations ease but the Kirk Session felt that coming together, in what we decided to call 'Catch up Sunday,' was the right thing to do.

Each week there will be 35 spaces available for online booking 2-weekly ahead on "Eventbrite". This is the link …..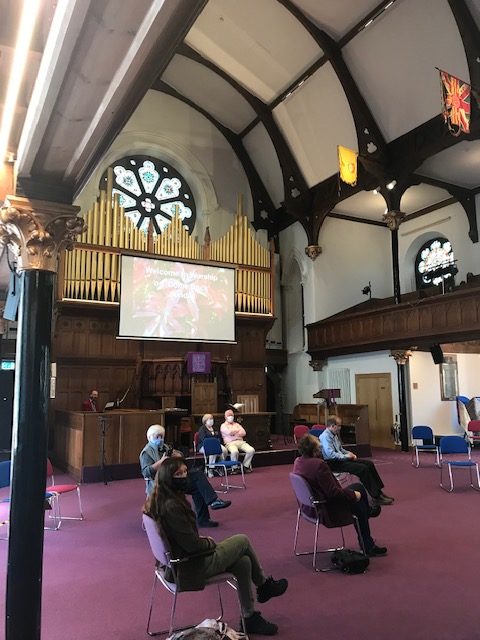 If you are not on the internet, or the internet spaces are full, you can also make a telephone booking. Full details of who to phone will be given in the Friday Newsletters.
In booking a space you have agreed that the church can hold your details for purposes of 'Track and Trace'. Kirk Sessions are required to keep a list of contact details of all who have attended worship for a minimum 21 days.
Appropriate physical distancing and sanitising facilities will always be in place. Before each service the Sanctuary is cleaned by our professional cleaners. We are all required to wear face coverings and unfortunately singing will not be part of the service at the moment (although I am delighted to say that music will be provided by our Organist, Michael Ellacott.)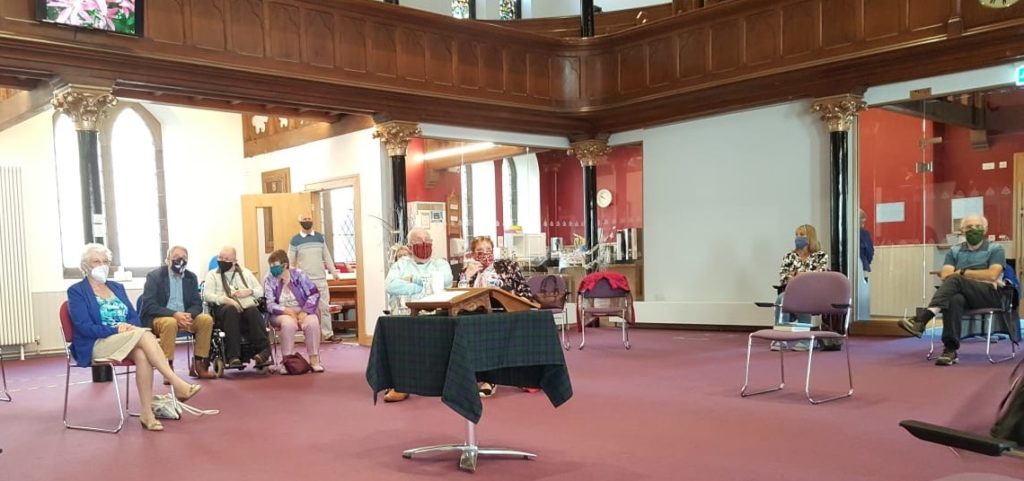 In order to keep everyone safe some things will have to be different but we hope still to provide a welcoming space for worship at St. Matthew's and I look forward to seeing you there.
Fiona Bruce, Session Clerk