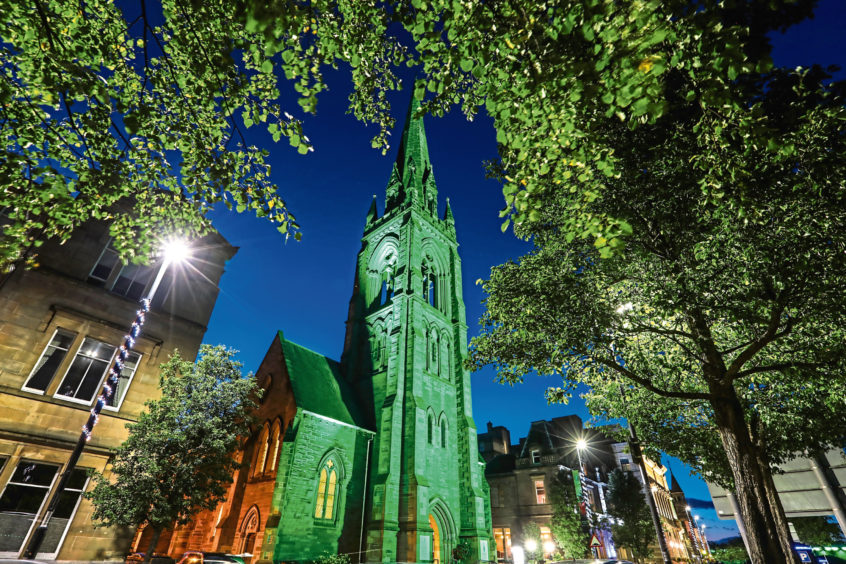 Perth and Kinross Council spent more than £60,000 on new lights at a city centre kirk.
The Church of Scotland demonstrated its revamped floodlighting scheme at St. Matthew's earlier this month. Plans to illuminate the iconic riverside building were announced in November last year.
At the time, the Rev Scott Burton said the new floodlights will be "more cost effective and enhance the aesthetics of the city at night".
Although listed building consent was secured by the Church of Scotland, it has now been confirmed that the work was carried out and paid for by the local authority.
A spokeswoman confirmed the cost of the scheme was £61,000 and formed part of the council's ambitious City of Light programme. The masterplan was announced in 2016, and involves illuminating historic and landmark buildings around Perth.
An estimated total cost of the plan was £12 million, although the local authority said it would pay less than half of that amount, with the remainder met by private owners and Scottish Government funding.
The lights at St. Matthew's were in need of replacement. It was previously lit with large, sodium lamps that had proved too expensive to maintain.
The floodlights allow for the kirk to be illuminated in a variety of colours. Stewardship convener Tom Morrison said the congregation was "pleased to co-operate with the council to achieve this magnificent outcome".
Jamie Buchan – the Courier 17th September 2019